Our Story
Based in rural Herefordshire, in the shadow of the Black Mountains, in 1985 a friend of Jim Hardy who was working as a cook at an alternative cancer treatment centre started growing sprouts to include in patients' meals. Together they started sprouting in buckets in a static caravan and just supplying local health food stores. Selling the sprouts locally, distribution to shops and wholesalers increased and with the development of the internet combined with a renewed interest and change in people's eating habits to more healthy products we were able to increase our range to include wheatgrass and microgreens. Organic status was achieved in 1992 when we gained the Soil Association accreditation. Alina and Tom have been the guiding hands behind A S Organic for the past ten years, leading a small team of passionate growers in their mission to provide healthy, wholesome organic greens for juicing and smoothies. We aim never to waste a morsel, by juicing and freezing anything that doesn't find a home.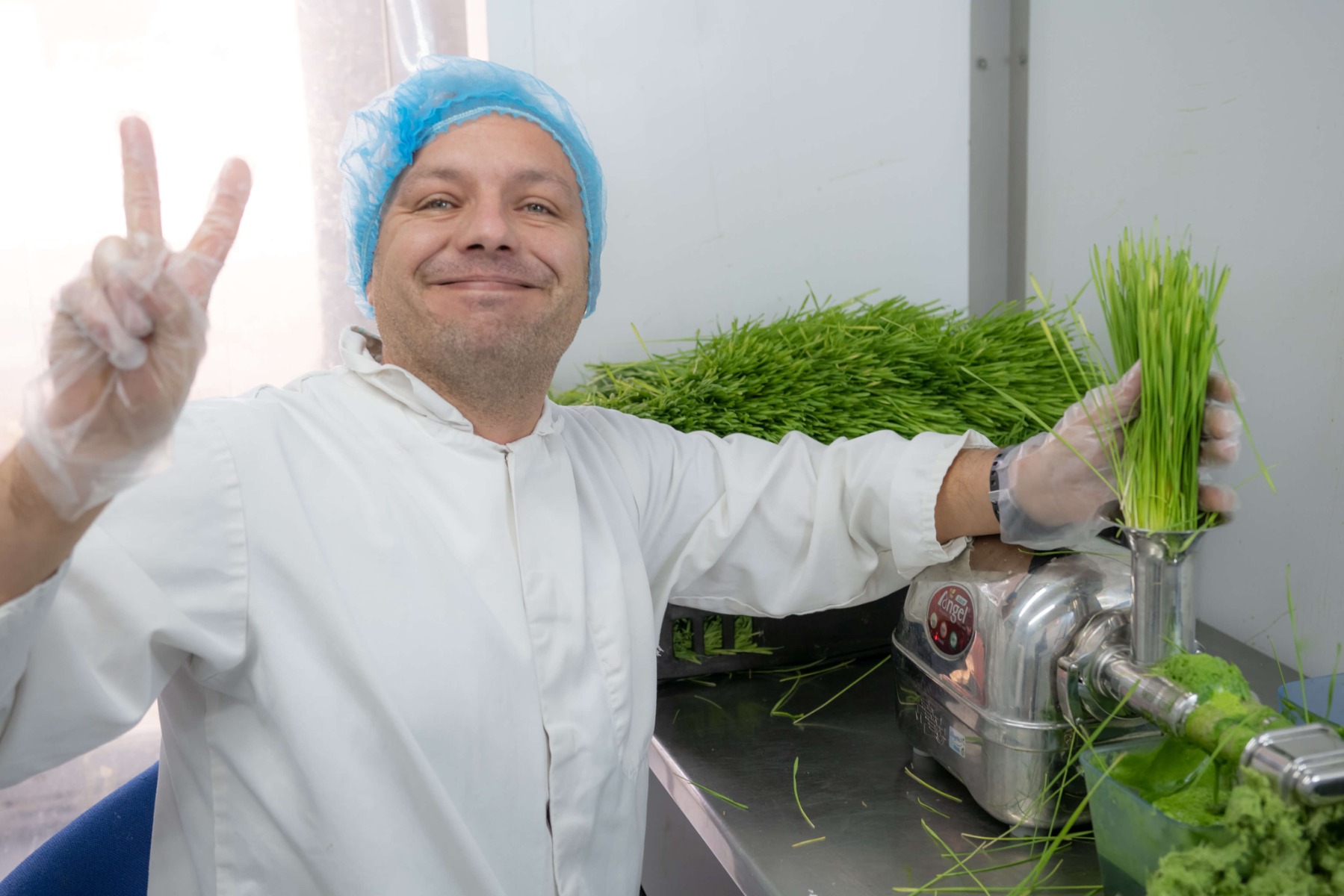 Quality assured every time
The focus now is on wheatgrass and micro-greens, these can be grown here all year round thanks to our specially designed poly-tunnel. Our seeds are 100% organic and are comprehensively tested for their germination properties as well as E-coli, salmonella and listeria so you can rest assured of their quality and safety. The seeds we sell are the same seeds that we use to grow our own produce so we know how important good germination is.
Lovingly grown by humans
All of our plants are lovingly cared for, from planting to dispatch, by people who understand both the needs of our plants and our customers. We don't rely on affiliate schemes, special offers or gimmicks to shout about the good, wholesome work we do here. Pure and simply we let our products speak for themselves.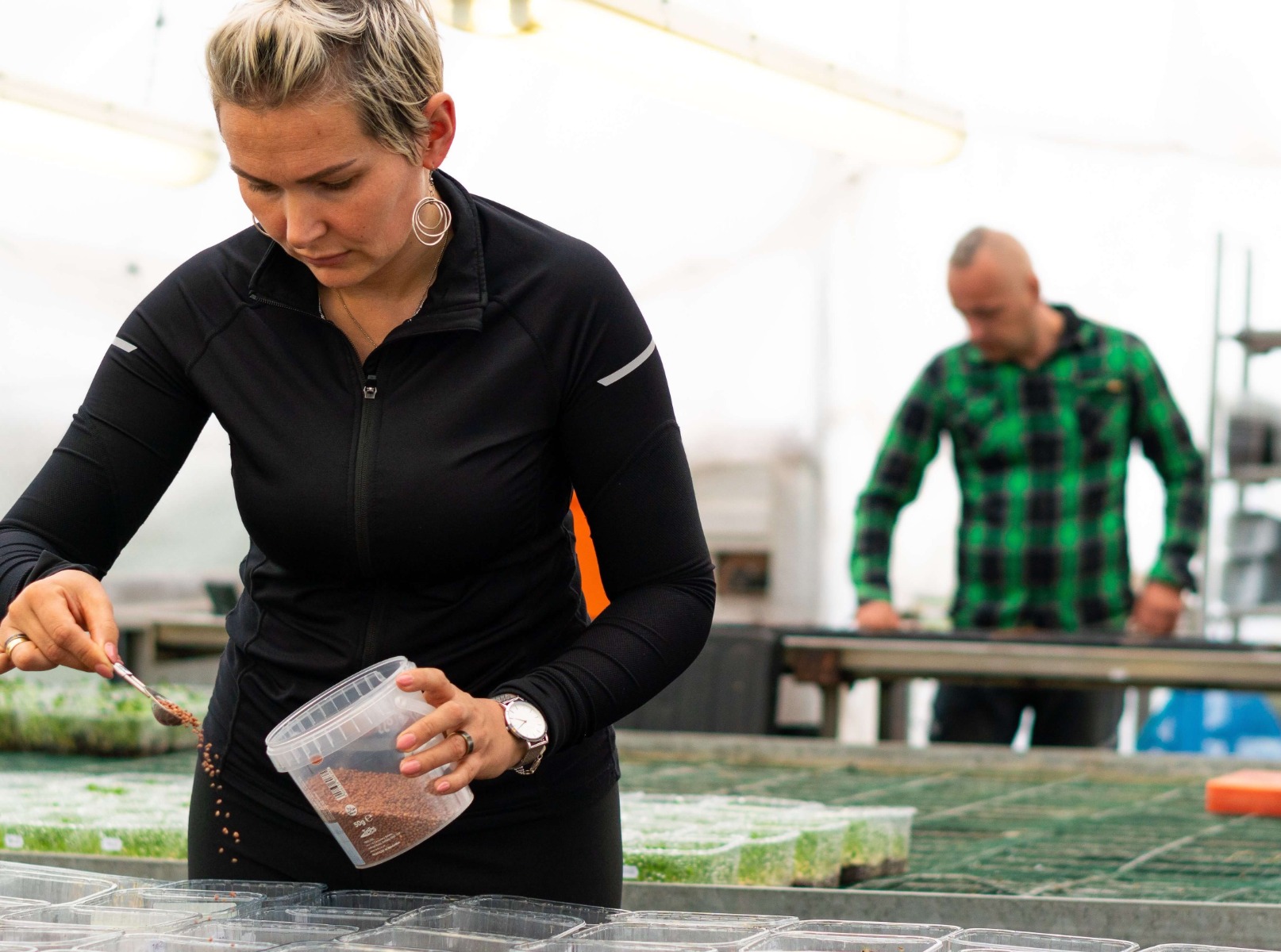 We hope that you will love them as much as we do! The belief that fresh is always best lies at the very heart of our values. Our wheatgrass is genuinely live and packed with all of the benefits that it brings.